3 tags
Use Negativity Positively
One of the key features of Twocial is to identify people who are talking to/about you, and more importantly, to determine whether it's good or bad. We love it when people say good things about us: It gives us a nice warm feeling that someone likes something we created It's the whole point – if someone is using our stuff and enjoying it, we did our job It validates our current...
"Unfortunately, if you wait until social media is able to prove itself to you..."
– Gary Vaynerchuk - The Thank You Economy
5 tags
Small Town Rules
Gary Vaynerchuk is a name you've almost certainly heard before. He's an incredibly passionate guy and has the perfect mix of being both insanely inspirational and hilarious at the same time. At the Inc 500 seminar Gary gave a great talk about how the rules of engagement in business have completely changed. If you haven't seen his talk, you have to find 60 minutes and watch it...
3 tags
North Tea Power: Nailing Social Media Engagement
It should come as no surprise that here at Twocial we really care about customer engagement, particularly the kind facilitated by social media. We created Twocial so we could help businesses better engage with, and better understand their current and prospective customers. I vividly remember the day we sat down and decided that we'd invest all of our future energy into Twocial and into...
4 tags
Announcing our new Berlin office!
Righty, so we've had some news recently that is pretty big… If you follow either Martin or myself on Twitter you'll already know this. Martin has been offered a job at a startup based in Berlin called Babbel. Babbel offer an intelligent web and mobile app based method to learn new languages. Martin will be doing what he does best and that's being a coding ninja. It's...
4 tags
Keep it Simple, Stupid: Skype with Crowdbooster
It has been a little while since our last post so apologies for the length of this one. It's been a while simply because we've had so much on. I guess it's one of the challenges we're facing with Twocial being both bootstrapped and a part time endeavour. When I say part time, what I mean is that we both have day jobs. For those who don't know us; Martin is a coding...
3 tags
Awesome Anusha, Davai and CrowdBooster
Ok, so a few weeks ago I blogged about an event I went to at Techcelerate: The Northern Tech Funding Landscape. There I met some pretty interesting people, and I ended up making a new friend in the shape of the awesome Anusha Su. Not only is Anusha a really genuinely energetic and pleasant person, she is also an uber connected person and has some seriously intimidating tech credentials. Before...
6 tags
The cost of subscription: How much is too much &...
Over the last few weeks I've had a recurring conversation with a number of different startups, just how much do you charge for a subscription? It's a really difficult question to answer. How do you know when you've hit the sweet spot for a tiered subscription model? I was talking with James Wilson (also my colleague) founder of Adbok.com about the awesome DollarShaveClub (see...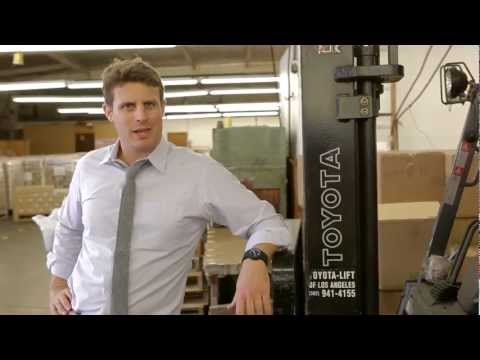 4 tags
Bootstrap Business Club @MadLab
So Monday evening we were at the awesome MadLab here in the Northern Quarter of Manchester for the Bootstrap Business Club organised by Tekin Suleyman. The Bootsrap Business Club held a 'Show and Tell' night where tech startups had the opportunity to explain and demonstrate what they're working on right now and give the audience the opportunity for Q&A - all in a 5 min time...
9 tags
Twocial Social 3 - 4 startups, 1 FatCamp and ass...
We held Twocial Social 3 with some awesome company this week, following the launch of the Manchester Startups Facebook page we were able to get 4 startups around one table: Paul Stacey cofounder of Fatsoma, Andrew Threlfall founder of Malinko and Neil Beardmore founder of SafetyGearStore. We also had our dear friend, technical architect extraordinaire and (my) colleague Jimbob. This was by far...
5 tags
Twocial Social 2 - Infographics, Demographics and...
Twocial Social 2 was last Sunday (19th) but I'm only just finding time to blog now because I am a lazy person. Martin and myself found ourselves at our first Twocial Social where it was just the two of us. Apparently meeting at 11am on a cold Sunday morning didn't appeal to most people? But as I've mentioned before me and Martin don't have a problem spending hours chatting...
1 tag
Manchester Startups Facebook Group →
Quick one, if you're a startup based here in Manchester or even if you're just interested: first off read Martin Bryant's blog post and then join the Manchester Startups Facebook Group.
8 tags
Techcelerate Event - The Northern Tech Funding...
Apologies in advance for long post, got so much to say this evening! Okay, so I've just got back home from a really insightful event hosted by Manoj. Manoj who I've mentioned before runs Techcelerate here in Manchester, organised an event this evening titled the 'Norther Technology Funding Landscape'. Check the link out for a full breakdown of the event, but essentially...
7 tags
Twocial Social 1.5 (and why I love the Manchester...
So today was pretty awesome, I spent the afternoon with two awesome gents; Michael and Ash. Michael works at a startup in Doncaster (I'll get to that in just a minute) and tweeted that he's travelling through Manchester. So we ended up meeting at the awesome North Tea Power which was heaving as usual on a Saturday afternoon with our mutual friend and fellow techie Ash. Although it was meant to be...
2 tags
Manoj blogged about Twocial Social 1! →
Read up on what Manoj thought of Twocial and our first Twocial Social. Apparently I'm too tall!
5 tags
Twocial Social 1 - People turned up! Awesome!
As mentioned in my previous blog post, 'Open' for business, we're going to hold regular open Twocial Socials for all to attend. Today was the first ever Twocial Social and it was great! We tweeted out the time and place and although we had loads of interest, many of our techie friends didn't make it because it colided with their poker night - priorities right?!! So it was...
2 tags
'Open' for business
Okay, so I'm just done from a million texts being sent back and forth to Martin. We've both decided that from the get go with Twocial we want to keep everything open. Everything. Open. That doesn't mean that we're going to have a blog and a twitter account (which we do) and that's us being open, we mean everything. Everything from our Trello board, our ideas, our product decisions and most...
1 tag
Twocial - What the name means to us
I'll be honest, the reception to our name has been mixed.  First off, the pronunciation - for us, Twocial rhymes with Social. But we understand that many people may say "2-cial" - actually that's how I pronounced it when I first saw it. Ultimately both me and Martin love it and with time we have become increasingly enamoured with it. Since our first meeting we have retro-fitted a meaning...
3 tags
Twocial - What's in a name? (Naming Achievement...
I think our naming decision process deserves it's own post. After spending all morning and afternoon discussing the nature of our startup, both myself and Martin agreed that we need to christen "the startup". Our discussion went something like: We need a dotcom domain. We need a dotcom domain right? We're never going to get a dotcom domain. How about a .io? Quick - tweet what people think of...
5 tags
Meeting with Martin: Birth of a Startup
Here's the tldr: Summary of an awesome day - met up this morning with my mate Martin (@matrinrue), drank lots of tea & coffee and ended the day shaking hands with Twocial.com co-founder Martin. (The above photo is just a snippet of the notes we made. Also, the notebook I use is theBehance Dot Grid Journal available in the UK from MOO - I've been using them for years and they are...
4 tags
I hate BT (and birth of an idea)
I hate BT broadband. For me they're overpriced, they have download limits and their customer service is awful. I like to tweet, so like an internet hero I vented my frustration in 140 characters, cc'd in @bt_uk and pressed "tweet" really hard. I was annoyed and I wanted the world and BT to know about it. To their credit I did get a response (albeit half arsed) but by then it was already too late –...